Transform Your CV From Ordinary To Worldclass… And Get Your Dream Job Anywhere In The World
Even if:
You don't have a lot of relevant work experience or you want to switch industries
You are still in your 3rd / 4th year of university or a fresh graduate without any job experience
You are an average performer with low GPA and no accomplishments worth mentioning
In this course, you'll discover:
The mistakes that you are making in your CV resulting in employers

throwing your CV away

without even reading

6 Smart Hacks

that will make your CV standout in the pile of hundreds of CVs

7 Powerful Strategies

, including

specific words

, that will make any employer want to pick up the phone and call you for an interview right away
You will also

get my CV

 that you can use as a template to make yourself a dazzling CV

How Would Your
Life Change

If You Get A High Paying Job Offer In The Field You Want To Work In?

Take 10 seconds to imagine your dream job… the one that you wanted since you decided what major you are going to take in the university.

You might have even spoken to a few seniors, or that wealthy uncle of yours, who have made a career in the field you want to make a career in as well.

You want to:
Earn more than all your friends in your peer group
Have a rich lifestyle without depending on your dad to fund your travels or buy you your next car
Go to an office knowing that in a few years you will be a Manager, then a Director, and then a Regional Head
Have a career that you can proudly talk about when you meet your relatives… or future in-laws 😉
Your ambitions are real and you are truly a hard worker as well. There's only one problem. Every time you send your CV… or hundreds of them… nobody replies back to you.
This happens week after week, month after month, and you just accept it as your fate and keep doing what you've been doing without any excitement.
To be fair, you might have spent several hours creating your CV.
If you are like most people then you would have spent anywhere between 2 to 10 days trying to create a best CV for yourself.
You might have asked friends for suggestions. Approached someone who was better at English to get your CV edited.
You might even have Googled, "what goes in CV?" and used Ms Word templates to make your CV look beautiful.
But what has been the result?
Nothing.
And then you get depressed.
You start thinking that the world is unfair and other people get better jobs because they have better References in the company. Instead of owning your own mistakes, you start blaming the system and calling other people lucky.
Among

several mistakes

you are making in your CV, the top 3 are:
1. Telling Everything
You think that CV is a document that should contain all the things you have done in a perfectly dated manner. You list everything. All your work experiences and all your biodata.
When in fact, CV is a sales page. It has a very specific purpose and there is a RIGHT STRATEGY to make it.
2. Using Flowery Meaningless Words
You think that if you use language such as below, you will look smart.
"I delivered under challenging environment due to my professional abilities and interpersonal skills."
"I was part of a highly competitive and dynamic team that helped me learn exponentially."
"Highly organized, hardworking and a team player."
The reality is that whenever employers see this type of language in a CV, they throw them away without even reading it.
3. Obsessing Over How To Dress Up Your CV
You are spending hours choosing the fonts, margins, colors, whether to make a 1-page CV or longer, and all this kind of fancy stuff that do not get you an interview call.
Yes, there is a right way to do, and I provide the template for that in the course, but the real thing is what information you write and how you write it. The powerful strategies you use to become an irresistible candidate.
Who Am I?
Achieved 7 A grades in my A-Levels (high school) where the average student used to study only 3-4 subjects
Graduated as a Gold Medalist with Double Major – Engineering & Business – from National University of Singapore (Asia's #1 ranked university) in 2014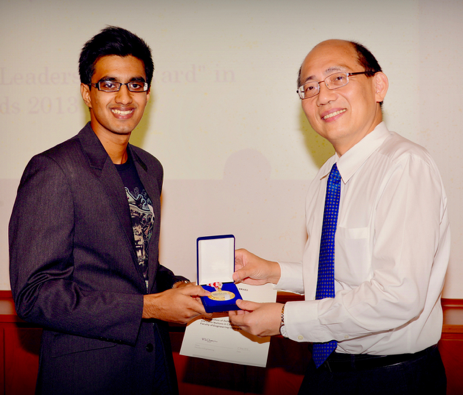 In 2nd year of university, became the President of ASEANpreneurs (largest student entrepreneurship organization comprising of 100+ universities across 10 ASEAN countries)
In 3rd year, selected as 1 of the 21 students across Singapore to do a 3-month Unilever Future Leadership Internship Program (the single most exclusive and sought-after internship program)
In final year, got job offers from / interviews with Microsoft, HSBC, VISA, Burger King Asia Headquarters, Centre for Innovative Cities, and about half a dozen start-ups
During 3 years of job, headed a Foresight Research Team (handpicked my team after reviewing hundreds of CVs)
Scored 8.5 in IELTS in first attempt, and moved to Australia as a Permanent Resident in 2017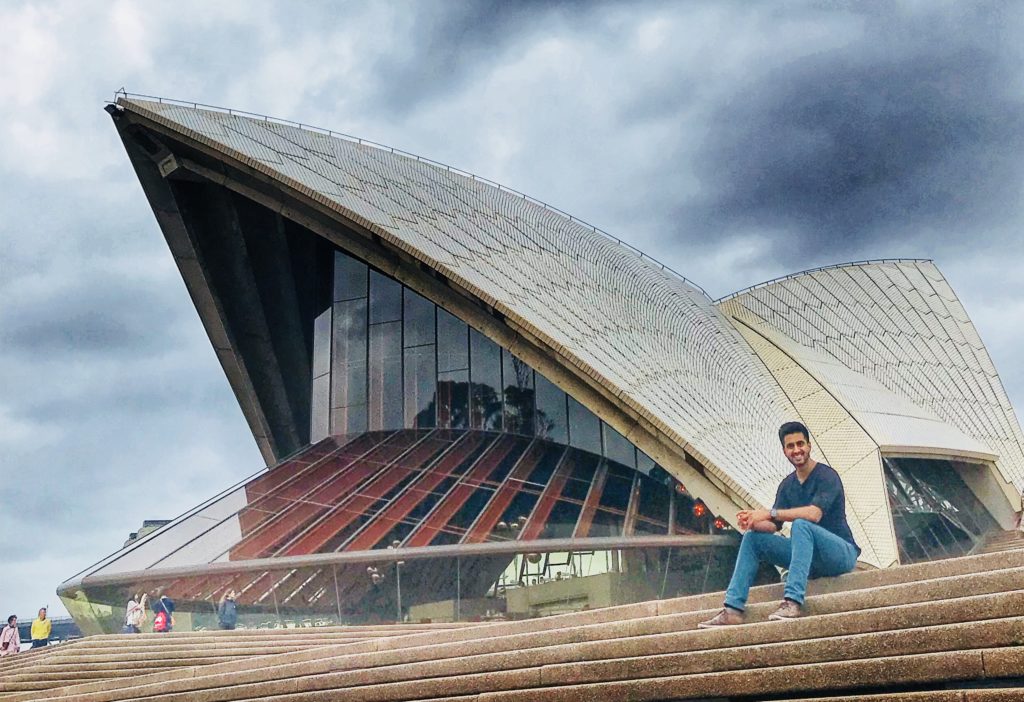 Now I run elite training programs for government officials around Asia & Australia
I also run 2 large blogs, including AustraliaYours, with combined readers from 100+ countries
I founded AustraliaYours to help my Asian community make a great life in Australia.
Today, with 100,000+ readers, AustraliaYours is the largest career blog in Australia, exclusive to the Asian community.
In the past 3 years, I have gone through somewhere between 1000-1500 CVs. These include both the Academic CVs for research jobs or those of PhD candidates, and the CVs for job market (both by fresh graduates with no work experience and by those who have been working for a few years).
This helped me to experience job application process from both the sides of the table – as an employer and an applicant.
Ultimate CV Makeover is my flagship course created for AustraliaYours subscribers to beat the competition during job applications and get a high-paying dream job anywhere in the world.
Introducing
Ultimate CV Makeover
This online self-paced program gives you instant access to my absolute best strategies and hacks on creating a CV that will get you interview calls for high-paying jobs, both in the corporate sector and the academic sector, from anywhere in the world.
I have kept nothing back.
I have included my best psychological insights, hidden secrets that only employers know, and even given you exact templates and words that you can use to make your CV go from an average CV to worldclass overnight.
What you will learn in this course:
Real examples of best CVs, including detailed explanations of why they work like magic
Powerful strategies to make your work experience standout…even if you don't have any relevant experience or a high-paying job
The specific words to use in each section instead of flowery meaningless language that doesn't mean anything
A secret strategy to make your education section more impactful, even when you have a low GPA
How to use the Art of Credibility Markers to come across as a top performer even when you don't have notable achievements. All tactics taught in this course are 100% ethical and hiring-manager approved. I personally stand behind everything I teach in this course
A downloadable template for my CV that got me Interviews and Job offers from Microsoft, HSBC, VISA, Unilever, and about a dozen other high-paying companies
Before-and-After examples of CVs where I have personally revamped AustraliaYours Readers' CVs to turn them from average to dazzling using the hacks and strategies taught in this course
Lifetime Access to the course + Email Support from AustraliaYours to further help you at each stage of the career
All this is delivered through a 2.5 Hours online self-paced course consisting of 19 video lessons 
An UNBEATABLE Money-Back Guarantee
Try my Ultimate CV Makeover course for an entire 30 days, 100% risk-free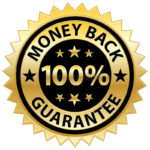 If you don't LOVE this course and it fails to deliver it's promise, I insist you get your 100% money-back.
Let me tell you why I offer this unbeatable guarantee.
When I started AustraliaYours in early 2017, my goal was to create smart material that will change lives of thousands of people, whether in helping them get their Australian PR, improve their english, or embark on their dream careers.
Today, with 100,000+ readers, this commitment has made AustraliaYours the largest career blog for Asians.
Hundreds of readers have been able to save $2000-3000 migration agent fees by applying for Australian PR themselves using AustraliaYours material. And dozens have achieved their target scores in English tests by preparing through AustraliaYours courses.
Ultimate CV Makeover has been created as a result of AustraliaYours readers demand. I have worked on this course for 6-months to make sure this is unlike any CV masterclass you can find anywhere whether online or in a workshop. This contains all the strategies that have made me secure highest paying job offers since 2013. And it's delivered in a very smart easy–to-understand way specifically for my fellow Asian community.
Therefore, if you try it and you find I have failed to deliver what I promised, I insist you email me within 30 Days, and I will process your 100% refund. No questions asked.
Here's what other people 
just like you

 said about this course material:

Full Online Ultimate CV Makeover Course
One-Time Payment of only $49
Plus, you have the LIFETIME ACCESS to all the lessons at once, right from the convenience of your home
+
FULL MONEY-BACK GUARANTEE
That's how much I stand behind my material
Pay Via Card
One-Time Payment $49
Or
Pay Via PayPal
One-Time Payment $49
Or
Local Bank Transfer
(only if you don't have an online payment option)
Email me: [email protected] for bank details
Make

one decision

today. Just 1.
If there's one thing that differentiates Top Performers in life from all the average people, it's the ability of Top Performers to invest in themselves.
You can keep sending in the same average CV to hundreds of companies and keep getting the same response. Or more like, no response!
You can keep blaming the job market, economy, or even luck. You can also keep seeing your friends and peers climb higher and higher in their careers, while you stay stuck where you are.
Or you can take the decision to behave like a Top Performer. Learn the techniques and strategies of CV that I and several of my friends and readers have used to get the highest paying job offers from the across the world.
Most average people, when faced with no response from companies, keep sending more CVs, keep blaming luck, and keep thinking that once they will have "more experience" then they will have better job offers.
The truth is totally different as I show in my course the examples of how:
A high GPA applicant gets rejected every time, while the other one whose GPA is so bad that she doesn't even write it in her CV gets accepted every time.
A person who has 4 years of work experience get rejected every time, while another one with just internship experience is given precedence over the one with many years of experience.
I've packed this course with my absolute best strategies on creating a CV that will get you interview calls for high-paying jobs, both in the corporate sector and the academic sector, from anywhere in the world. I have kept nothing back. This is the most extensive and holistic course you will find anywhere in the online world or in the workshops.
This will help you beat the competition by landing jobs similar to people who are 5+ years ahead of you, get paid more than anyone else in your peer group, and eventually live a successful life that you always wanted to.
I personally stand behind everything I teach in this course.
Full Online Ultimate CV Makeover Course
One-Time Payment of only $49
Plus, you have the LIFETIME ACCESS to all the lessons at once, right from the convenience of your home
+
FULL MONEY-BACK GUARANTEE
That's how much I stand behind my material
Pay Via Card
One-Time Payment $49
Or
Pay Via PayPal
One-Time Payment $49
Or
Local Bank Transfer
(only if you don't have an online payment option)
Email me: [email protected] for bank details