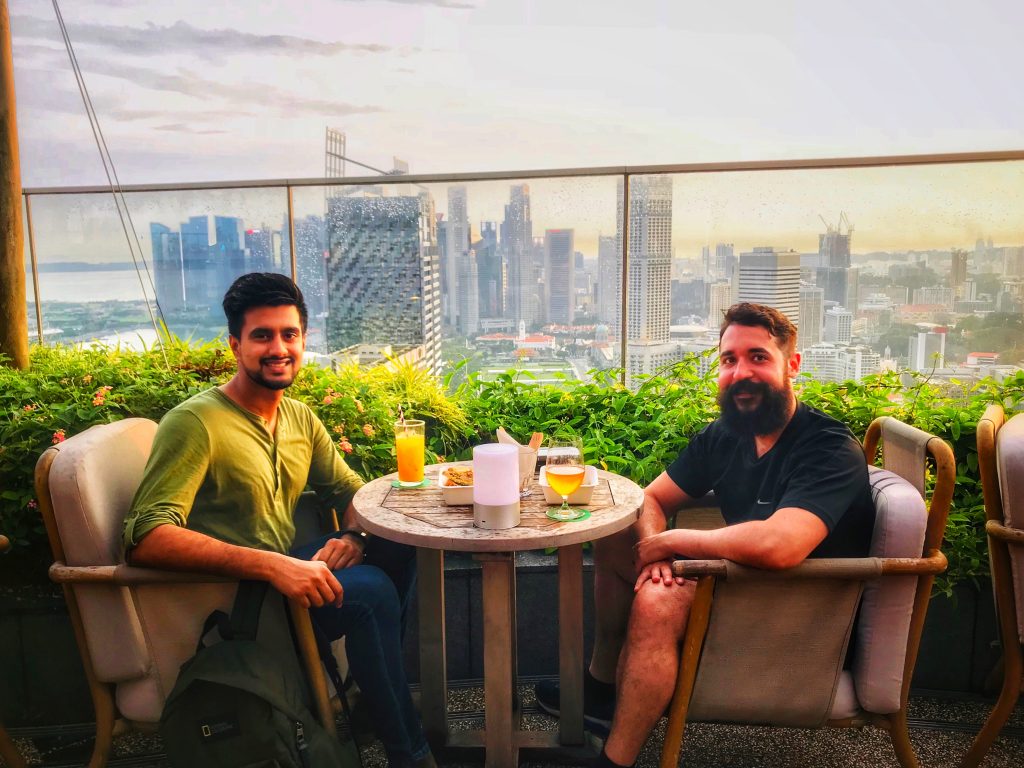 He was a 52-year old actor who has performed in 100+ movies over a career spanning 26 years. He was in Melbourne to perform at a theatre. I was one of the many background dancers in his show. He was everything there. I was a no one.
But as we exchanged Facebook, added each other in our contact list, and decided to meet for coffee next week, I calmly walked away giving him room to meet and greet his fans who had come to see him.
He was not the only influential person I connected with in the first 3 months of moving to Melbourne.
I came here on my own. Did not know anyone. After using the first week to settle in, I started a very structured approach to build a network of influential people from scratch.
In the 3 months that followed, I received 3 high-paying job offers, 2 requests for being a co-founder in a start-up, and even a PhD offer at University of Melbourne. 
I also performed part-time gigs at a theatre, in a stadium, and even at corporate events.
All this without asking anyone for a favour, or even sending a CV out.
In this article, I'm going to deconstruct the exact method and scripts I used to build my network. So you can do the same – irrespective of whether you are in Australia or anywhere in the world.
Who are some of the influential people you will be adding in your network?
In this article, influential people are defined as:
1) Decision makers in companies, organisations, and government
2) People with influence in digital world through their writing, instgramming, youtubing, etc.
For reference, these are some of the influential people I've added in my network since coming to Australia:
Team leads and senior managers in a handful of large companies
Founders and CEOs of small organisations working in a niche but high paying industries (such as independent consulting)
Actors, writers, and directors working in theatre in Melbourne
Singers and dancers with 100K to 1M+ views on their YouTube channels
Entrepreneurs running 1-3 member start-up teams
Media influencers – people running online magazines, TV channels, high-traffic blogs, or high-follower social media accounts
Professor at University of Melbourne conducting research on topic of my interest
With all of the above, I've had at least one coffee session to develop deeper connection, and exchanged Email, LinkedIn, Facebook, or Whatsapp to stay in touch when needed.
Some of them are even good friends now, and we often meet-up for a social activity together.
Since it's your network, you are free to choose one or many categories of influential people you want to focus on.
The important question you might be asking yourself, though, is:
Why do I need to have a network of influential people in the first place?
We are living in the NETWORK ECONOMY.
The days of submitting random CVs and hoping to get a job, keep giving auditions and hoping to get a breakthrough, and keep publishing content and hoping that the world will somehow magically find you, are over.
If you are reading this post, chances are you have encountered at least one of these situations:
– Sent your CV (after refining it for weeks) to 50-100+ different companies, and got exactly ZERO response. Even worse, someone you know who wasn't as qualified as you, got a better offer than you because he knew someone in some company.
– Browsed through CraigList, Gumtree, or Facebook groups in desperate need for a part-time job but didn't get many responses back. The ones who replied offered below average hourly rate. You concluded that life sucks!
– Published videos on YouTube or articles on your blog only to find out that no one is watching or reading them, even when your content is much better than someone else's who is getting tens of thousands of viewers or readers.
The world we live in today has different rules.
Today, if you need an interview for your dream job, you need to have someone in that company recommend you to hiring team.
Today, if you want freelance independent projects or part-time work for side income, you need someone to refer you for the best gigs.
Today, If you want to get featured on a media outlet, you need to know someone who works there.
Building a network takes some work upfront. But the ROI (return on investment) for your effort is out of the fucking charts!
Moreover, once you develop a small influential network, it will introduce you to more influential people, and before you know it, you will be one of the influential person yourself.
Most people will never invest in building a network because they don't know how to, or how much time it would take.
Building a network is a lifelong activity as there will always be more influential people than you. Through this blog post, however, I'm giving you hacks and scripts that I've used, and now you can use to kickstart your network building by adding at least 10 influential people in your network in the next 30 days.
You will never have to look for jobs and opportunities the common man's way again!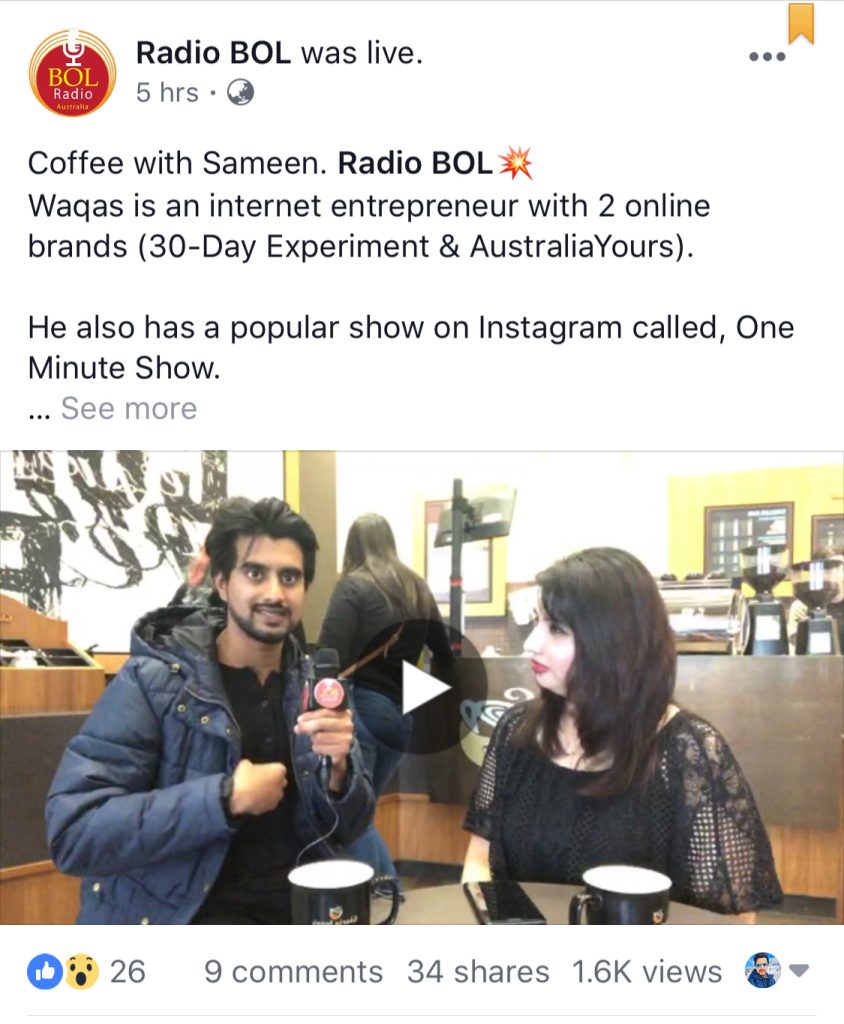 Let's divide the process into 4 Stages:
Mindset: The Subtle Art of Not Asking for Favours
Prep: Building your Personal Brand
Approach: Taking a Sniper's Aim
Connection: A Coffee to Remember
Stage 1 and 2 need to be done only once at the start.
Stage 1 – Mindset: The Subtle Art of Not Asking for Favours
It's true that your eventual goal of making a network is better opportunities in job, outreach, etc. But you have to ask yourself this first: Why would an influential person help you?
You might think you are so talented that you deserve a chance, but that influential person gets dozens of people asking him for favours every week/month. He is too occupied with affairs in his own life to even think about helping random people who are messaging him.
Moreover, let's assume he likes your profile. Even then he will be hesitant to recommend you or do you a favour without knowing you because he doesn't trust you yet.
Now visualise this alternate scenario.
You meet an influential person, and you don't ask for any favours. And for some magical reason, that person himself offers to recommend you or connect you with someone because he feels that he wants to add value in your life.
This might sound too strange for now. In the next 3 stages, we will dive deeper into the 'magical reason' and understand how to develop a deeper connection such that you are offered opportunities without you even asking for them.
Stage 2 – Prep: Building your Personal Brand
In this stage, I will ask you to develop a small but a killer profile page showcasing your current work / projects / interests.
It can be your LinkedIn profile page as well. Here's a useful article on creating a killer LinkedIn Profile.
I will, however, recommend having a webpage that showcases you. For example: thirtydayexperiment.com/about
Why is this important?
To create an illusion of a personal brand.
Influential people are receptive to meeting people who look like personal brands, instead of everyday common people.
If you write an email to an influential person asking her to meet-up over a coffee, and in your email you even describe yourself as best you can, by mentioning that you have 5+ years of experience in XYZ field, you are passionate about XYZ, etc, she will still ignore your email right away.
She receives such emails every week.
On the other hand, if you write her a similar email, but this time you add a link to your webpage or LinkedIn profile, she will open it for 2 seconds and immediately get a subconscious psychological tick that you are 'personal brand' with presence online.
She will be much more likely to respond back.
At this stage, it's fine if you don't have much meat in your LinkedIn page or webpage, but over time as you increase your network and accumulate more experiences, you must keep adding to your personal brand.
Stage 3 – Approach: Taking a Sniper's Aim
If you read anything on the internet about how to build a network, chances are it will tell you to attend meet-ups in your city, look for events where entrepreneurs gather, or attend a talk by an influential person and then after the talk, try to head-burst your way through the crowd to reach the speaker.
It will also tell you to have a one-minute elevator pitch ready so you can pitch yourself purposefully in that magical minute of contact.
Now, I'm telling you to throw all that advice out of the window!
Not because it doesn't work. It does… sometimes. That's the common person's way of building a network.
You might have heard this proverb before, 'Hardest place to sell a book is at a bookstore.'
It's also true in this situation.
Hardest place to build a meaningful connection is at a networking event.
Why? Because in each of these situations you are one of the masses.
If you do anything the masses way, then your return on investment of effort and time will be laughable and you will most likely burn out soon.
Mark Twain famously said, "Whenever you find yourself on the side of the majority, it is time to pause and reflect."
Instead, if you build your network the uncommon way, you will have 70-80% return on investment. Meaning, for every 10 people you reach out to 7-8 people will end up having a meaningful conversation with you.
Let me give you examples of 10 ways I use to scan for influential people (take a sniper's aim).
You can use these and many more.
Examples in Digital World
1) You might be reading a few shared articles on LinkedIn everyday, or following job posts by different people.
Tomorrow when you do, see the name of the writer of that article/post and copy/paste it in your LinkedIn's search bar to find out who that person is.
2) Your Facebook newsfeed might be showing you posts everyday from current affairs, to tech magazine articles, and anything you are interested in.
When you read any article / post next time, see the name of the person who has written it. Copy/paste it in your Facebook search bar and find out who is it from.
3) You might have subscribed to your local digital newspapers as well (The Herald Sun, etc) and have a few favourite sections to read.
Do a quick Google search to find out the writer of an article you particularly enjoyed.
4) You might be following some Facebook groups in your city that regularly feature profiles of people in your city who have achieved something, such as entrepreneurial ventures, medals, research breakthroughs, etc.
Search these people on Facebook as well.
5) You might be watching YouTube videos everyday, or following some content creator on YouTube.
Click on the uploader's name and it will take you to his profile where you can message him.
Examples in Physical World
6) You might be attending social dance classes in your city.
Greet your fellow dancers and trainers to find out what they do. Some of them might be influential people in their companies / fields, etc.
7) You might be attending sports sessions or yoga classes in your city.
Who are some of the influential people among your fellows?
8) You might be volunteering at an event.
Who runs the organisation you are volunteering for?
9) You might be attending a friend's birthday party.
Go around the room, greeting people to scan for some potential influential targets.
10) You might be signing up for few networking events.
There's bound to be some influential people among your audience.
These are just some of the situations for reference that I've used. You can have many more. 
So far we have defined who are the influential people you are going to target, why you need to build your network, and how you can possibly find them.
Let's now see the exact scripts I use to send a message, or initiate a conversation in a physical encounter.
Digital World First-Contact Script
Hey [First Name],
I've come across your post/article/video in [name of newspaper / name of Facebook group / LinkedIn / Youtube]. Really inspiring to hear your story/views/opinions on the [mention subject matter]. I've particularly resonated with [explain one point further in a sentence].
I'm currently working on XYZ project / living in XYZ city for X number of years. You might have come across some of my work on [topic] / You might have heard of XYZ company where I'm working on ABC project.
I'm writing because I was wondering if you'd be up for a quick coffee sometime this week. My favorite moments are listening to stories of people doing uncommon things / creating an impact.
I would absolutely love it if you can take 30min out of your schedule for a quick coffee meetup. Getting a glimpse about your personality from your post/article/video, I'm sure we'll have a lot to talk about.
p.s. Here's a link to overview of my profile / work in 10 seconds: [LinkedIn URL / Webpage / Video URL]
…
What is going on in this script?
Many things. Let's dissect it.
1) I've created a strong reference point by mentioning that I've come across the person's work. This has already made him feel emotionally elevated and receptive to my message. Everybody loves to hear that their name is flying high on the planet internet.
2) By explaining one point further, I've differentiated myself from random fans who might be sending generic messages like 'good work / good post / good video'.
3) In the second para, I've created myself as an authority by highlighting my work / project.
Note: Even if you are in a desperate situation, never say things like, "I'm currently unemployed looking for job / I hate my current job, etc". Influential people only meet people who come across as authority and doing something important. If you aren't yet, fake it.
4) I've declared the reason for meet-up as hearing his stories. How much simpler can it get? This is the most powerful line in the entire script. You never ask for favour, or say that you want to tell them more about you. Instead, you show genuine curiosity in listening to their stories.
Every influential person in the world wants more people to hear his story. Classic human psychology!
5) At the end, I've provided a URL that will make me look like a personal brand with a strong presence / profile on the planet internet as well.
Physical World First-Contact Script
I'm going to assume here, you've already figured out what the person you are going to approach does.
If not, then you've to first find that out. Just approach the people you are meeting at dance class, fitness session, university, event, party, etc, and do the general greeting.
Hey, I'm Hassan
Nice to meet you!
What brought you here?
What do you do?
Now you are ready to use the script.
….
Hi, how's it going so far? I was thinking to myself that it's not an easy thing to do day-in and day-out that you are doing, I'm amazed how you still keep the energy high.
[Wait for the response]
[Comment on the response] It's admittedly tough! How many years since you've been doing it now?
[Wait for the response]
[Comment] Incredible! I'm just so happy that I bumped into you. These days I'm working on a project / working at a firm, but my favourite activity really is listening to stories of people doing uncommon things / creating an impact.
I was wondering if after this session/event/party/meeting, you've got 30 minutes to catch up for a quick coffee? If not, we can always do it later this week, when your schedule allows. I'd absolutely love to hear your stories. It will not just make my day, it will make my year.
[Exchange Facebook, Email, Number, or LinkedIn]
…
Now, what's going on in this script?
Somethings are similar to the previous script, i.e, not asking for any favour, instead focusing on hearing stories.
Let's dissect what's different.
1) Common people on approaching influential people, start acting as fans and idealising the influential person. Instead, when you will approach and say the first line in the script, you will empathise with them making them feel human and understood.
In the same sentence, you will also give their self-esteem a little boost with an uncommon compliment that no one else focuses on.
Very rarely influential people are approached by random people who seem to understand that it's a tough job that they are doing; one that requires a lot of effort day-in and day-out.
2) You also create a spontaneity element by mentioning that you bumped into them. This keeps their psychological wall of defence low.
3) Don't stop by asking for a coffee meet-up. That would give them a chance to say, 'Oh, I'm busy after this'. Instead, in the same breadth, mention that 'we can schedule it later this week'. This leaves them with no room to say NO.
It's extremely hard for people to say NO to someone straight in the face. I've never received a straight NO, and I've been in such situations a gazillion times.
Stage 4 – Connection: A Coffee to Remember
Congratulations! You've already reached this stage. There is no script here, just enjoy your coffee with your new influential contact.
I will just say one thing though.
Don't try to pitch yourself up front or start asking for favours. Instead, focus on asking questions out of genuine curiosity about their lives, work, and interests.
However, when hearing their answers, you will often feel that you have a similar experience, interest, or thought that you want to share. That is when you speak about yourself in between the conversation.
Moreover, like every normal conversation, they will also ask you about your life, interests, and plans. That's when you tell them more about you.
By now they already like you, and most often they will offer assistance, advise, and even volunteer to connect you or refer you to someone.
You see what has happened here? Instead of you reaching out to people and begging to get a referral or an opportunity, influential people are offering you referrals and opportunities without you even asking.
And here's the best part. In doing a favour to you, they will feel good about themselves as they have been able to help a young passionate person like you.
Talk about WIN-WIN!
What happens if during the coffee meet-up, they don't offer you assistance or opportunity?
Don't fret. You have successfully built a deeper connection. Now you can always email or message them a week later, mentioning that you are looking for XYZ role / performance opportunity, etc, and would love it if they can be of any assistance.
Since they feel like a mentor to you now, they will be more than willing to do what they can.
In this post, I've dissected the entire process in detail and it might look overwhelming at a glance.
Over time, these steps will become second nature to you and you won't even be thinking about them in separate stages.
Also, once you have a network of about 10 influential people, you will start to feel a snowball effect in your life.
Your existing network will start introducing you to more influential people.
You will start feeling that opportunities are coming to you, rather than you reaching out to them. That is a beautiful state to be in.
Once you get a great opportunity, or even when you add the first influential person in your network using this uncommon process, do write me an email at [email protected] sharing your story.
You know by now how much I love listening to stories 😃
For Live Q&A regarding CDR, IELTS, Jobs, and staying up to date with new awesome blog posts: Follow AustraliaYours on Facebook
CALL TO ACTION
In this FREE Ultimate Guide, I've detailed Step-by-Step process in easy words that I did to apply and get my Australian PR.